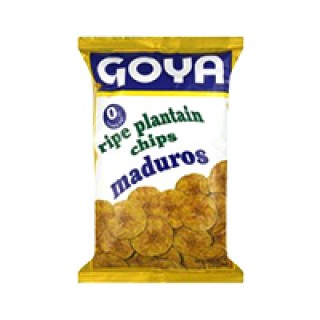 Goya Ripe Plantain Chips Maduro
Product Code:
1
Availability:
In Stock
$4.84
Savory and sweet in every bite! Plantains can be cooked green or ripe. They can be steamed, boiled, baked, grilled or fried. Nowadays, fried plantains (green or ripe) come frozen and ready to eat, but of course, it is much better if you find fresh ripe sweet plantains.
Buy this item now for a wow online African, Caribbean and Latin American food purchase experience.