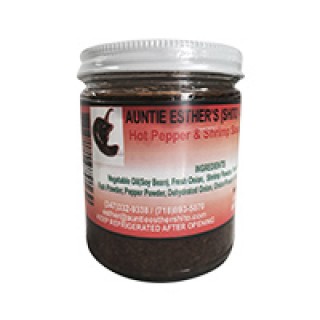 Auntie Esther'shito 8.oz
Product Code:
8.oz
Availability:
In Stock
$11.38
Auntie Esther'shito 8.oz is a dark brown hot sauce preparation dating back several years in the Ghanaian classic tradition. Pepper and other ingredients are used to achieve a unique flavor and aroma that last for several months, ready to eat without even warming.

For the best online prices on this African foods, you have arrived at the right place.